Uploading Data Electronically
PRO-ED now has a Data Upload Portal that allows you to return your completed assessment materials electronically. Once you are finished testing, and all necessary paperwork has been completed, please save your files as pdfs with the subject ID number in the file name, then compress the files into a zipped folder (see example).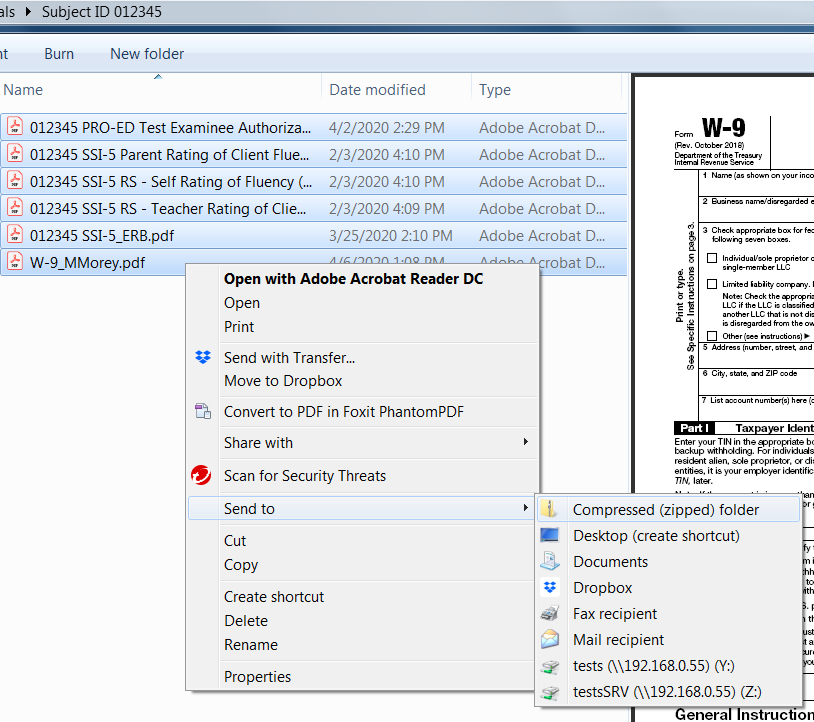 Note. The procedure is similar on a Mac. To compress multiple files into one zipped folder, select them all, right-click and select "Compress X items," with X being the number of selected files.
Next, upload the zipped folder to https://www.proedsoftware.com/doedata. Use the same login email address and password you used to select subjects (see below).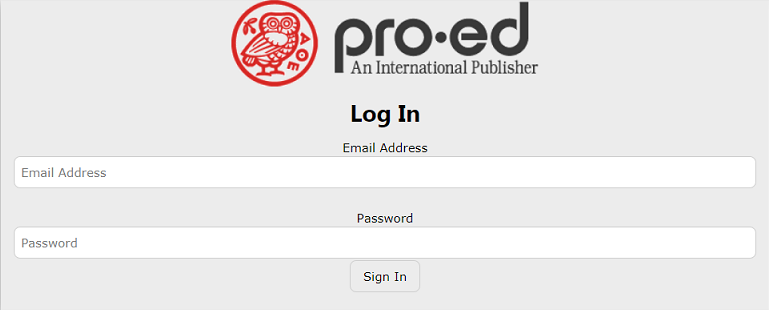 On the next screen, enter the Subject ID number, project name, and zipped pdf file name into the appropriate field and click the Plus icon to upload the file (see below).

After your assessments have been reviewed for accuracy, your compensation will be processed and mailed to the address we have on file for you. Cash payments and/or catalog credits will be processed once every two weeks.
Click here to access the PRO-ED Field Examiner Portal.